Oakland voters speak out ahead of local elections
Vanessa Rancaño on October 16, 2012
Ahead of the November 6 election, Oakland North asked a few Oakland voters to name the local issues they're most concerned about. Some people mentioned specific ballot measures, others raised general concerns about crime and education, but everyone talked about issues they have a personal connection to.
Click the audio player under each photo to hear an audio response: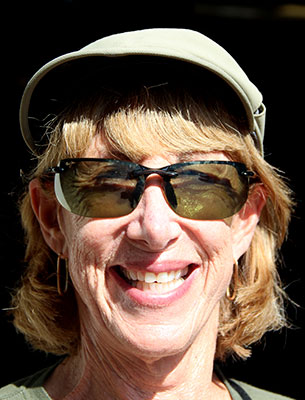 Ashley Kirk
Age: 23
Occupation: Administrative Assistant, California Association of Public Hospitals and Health Systems
Oakland neighborhood: Adams Point
Party affiliation: Democrat
Jonathan Klein
Age: 37
Occupation: Executive Director, Great Oakland Public Schools
Oakland neighborhood: Mills College area
Party affiliation: Democrat
Natasha Morowei
Age: 27
Occupation: Student at Merritt College
Oakland neighborhood: East Oakland near San Leandro border
Party affiliation: Democrat
Gregory H.
Age: 53
Occupation: Unemployed
Oakland neighborhood: Old Oakland
Party affiliation: Democrat
Pernell Rash Jr.
Age: 19
Occupation: Student at City College of San Francisco
Oakland neighborhood: Broadway Auto Row
Party affiliation: Democrat
Cathy Rosenfeld
Age: 58
Occupation: Educator
Oakland neighborhood: Rockridge
Party affiliation: Democrat
Ken Shaw
Age: 66
Occupation: First-Line Supervisor, Alameda County Social Services
Oakland neighborhood: Mills College area
Party affiliation: Democrat
Oakland North welcomes comments from our readers, but we ask users to keep all discussion civil and on-topic. Comments post automatically without review from our staff, but we reserve the right to delete material that is libelous, a personal attack, or spam. We request that commenters consistently use the same login name. Comments from the same user posted under multiple aliases may be deleted. Oakland North assumes no liability for comments posted to the site and no endorsement is implied; commenters are solely responsible for their own content.
Oakland North
Oakland North is an online news service produced by students at the UC Berkeley Graduate School of Journalism and covering Oakland, California. Our goals are to improve local coverage, innovate with digital media, and listen to you–about the issues that concern you and the reporting you'd like to see in your community. Please send news tips to: oaklandnorthstaff@gmail.com.