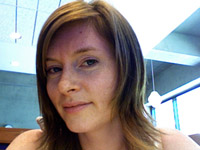 Sierra Filucci is a writer, reporter, photographer and multimedia producer. Her interests include immigration, gender, class, food, and pop culture. Her work has been published in the San Francisco Chronicle Magazine, the East Bay Express, the Oakland Tribune, Common Sense Media, and other print and web publications. She was a founding editor of Kitchen Sink Magazine, and an editor at ChickClick.com.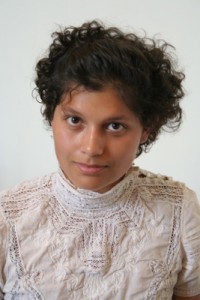 Astrid Munn is a senior journalism major at the University of Nebraska-Lincoln. A Chips Quinn Scholar, Munn has held copy editing and reporting internships at the Lincoln Journal Star, the Poughkeepsie Journal and at Scripps Howard in Washington, D.C. In preparation for law school, Munn also works at a Spanish-language law office in Nebraska.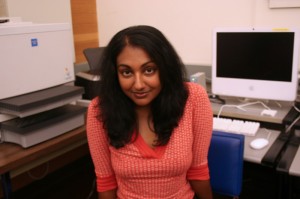 Tasneem P. Raja is a print and multimedia reporter, and a current student at the U.C. Berkeley Graduate School of Journalism. She has worked as a staff writer at the Chicago Reader, and a contributing writer at the Philadelphia Weekly.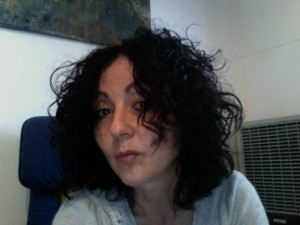 Robin Urevich is a reporter working in print and radio. Her work has appeared on NPR, Marketplace, and in the Las Vegas Sun, the San Francisco Chronicle and the Oakland Tribune.
The idea for this project started with a fascination: the corner of 51st and Telegraph in North Oakland. Over the last 15 years, we've seen tremendous change at this tiny spot in the middle of a sprawling city. A porno theater was torn down and replaced with the promise of so-called eco-condos. Where people once stood in line to cash checks, they now queue up for gourmet pastries. The Wall Street Journal and Sunset magazine called the spot "the new gourmet ghetto," and UC Berkeley researchers deem the neighborhood officially gentrified. Still, plenty of people continue to come for less fancy reasons: prescription refills, martial arts classes, jewelry pawning, a glass of beer.
So we wondered: What would happen if we took both a macro- and microscopic look at this intersection, and mashed the two together. Could we dig into the tiny details–like the story of one single tree–and probe the larger questions– like an investigation into rapid development–and then find some visually interesting way to stitch our discoveries together?
We started to suspect that by looking deeply at a single intersection, we could tell the story of the city as a whole. What if this was the start of a reporting project that explored several intersections in different parts of the city–tiny spots with different socioeconomic or racial demographics, some exclusively residential or industrial? We figured the aggregate of these intersections and their stories could illuminate a detailed, if quirky, picture of Oakland. But with only 10 weeks and some steep learning curves to traverse, we decided to start small. We began with just one intersection, and we hope others will reproduce this project in their own backyards.
We decided to create a fully immersive experience: a 360-degree, interactive entry-point that would bring 51st and Telegraph to life. This led us to two great applications: PTGui, a photo stitching program, and Flash Panorama Player, which creates 360-degree panoramas that are as interactive or as simple as you want. We'd seen great panoramas used for journalism before, like the Places We Live project and We're All Going to Die, but nothing as "clickable" as what we were planning.
So one sunny day in June, after securing a police escort from the city of Oakland, we hauled a tripod to the center of the intersection and quickly photographed the surrounding shops and people from multiple angles. Over the next several weeks we talked to as many people as we could find–local history experts, business owners, teenagers on the street corner, old ladies at bus stops–to piece together what was on people's minds, and what they valued about the intersection and surrounding neighborhood of Temescal. We rode the buses and asked people to text us about what they do at 51st and Telegraph. Back in the newsroom, we gathered demographic data, and put together photos, videos, audio, slideshows, as well as Flash and Vuvox projects.
Ten weeks later, we've got plenty of love for the intersection, and plenty of advice for anyone interested in making a panorama of their own neighborhood. Tell us what you think, what we missed, and what you know about 51st and Telegraph.
We'd like to thank everyone who helped us explore the intersection and surrounding neighborhood, especially Jeff Norman, Martha Bergmann, Russom Mesfun, Pastor Frank Jackson, Joe Brignole, Tecle Ghebreiesus, Clarence Johnson, Shirley Everett-Dicko, Karen Stern, Kevin Walsh of Claritis, Marie Mason, Idris Raja, Stephanie Hom, Keira Williams and Martin Arnest.
Special thanks to our editorial assistant Sara Johnson, as well as Susan Rasky, Jeremy Rue, Josh Williams, Richard Koci Hernandez and Paul Grabowicz.
Also, thanks to the staff at North Gate Hall: Gayle Allerson, Roy Baril, Elizabeth Geno, Rob Gunnison, Joanne Straley, Mary Anne Glazar, Charles Harris, Julie Hirano, Michelle Kerr, Kean Sakata, Scot Shacker, Milt Wallace and Art Douglas.