Hasanni Campbell: missing Fremont boy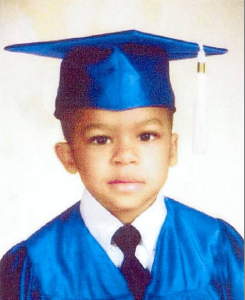 Hasanni Campbell goes missing
Hasanni Campbell, a five-year-old Fremont boy with cerebral palsy, goes missing around 4 p.m. on August 10, 2009, according to his foster father, Louis Ross. Ross says he briefly left Hasanni in a car parked near Shuz of Rockridge, 6012 College Avenue, where his fiancee, Jennifer Campbell, works. Campbell is also Hasanni's biological aunt. Police close down a two-block area near College and Claremont, and a helicopter and six search-and-rescue dogs are used. No trace of the boy is found.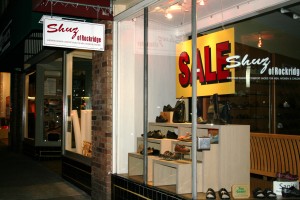 Day Two
Police continue to comb the area and hand out fliers with pictures of Hasanni to local shopkeepers. The F.B.I. joins the search. Police say Hasanni is three feet tall, weighs 40 pounds, and is African American. He has short black hair and brown eyes, and wore a gray sweatshirt and sweatpants. He also wore braces on his legs.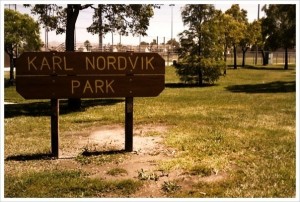 Police Search Fremont
Fremont police searched a park in North Fremont Wednesday morning near Campbell's home, but there have been no new developments in the case, says Sgt. Chris Mazzone, a spokesperson with the Fremont Police dept.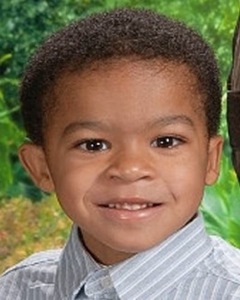 Police offer reward, foster father says boy can walk without braces
Oakland police offer a $10,000 reward in their search for Hasanni Campbell. Earlier that week, Louis Ross sought to dispel what he considered false facts in the case, including the report of Hasanni's leg braces. He wears "ankle braces," or orthopedics designed to help shape his feet. He can walk without them, Ross said. When asked if he believed that someone he knew might be behind the disappearance, Ross said, "As a father, those are thoughts you don't entertain. This has been a nightmare."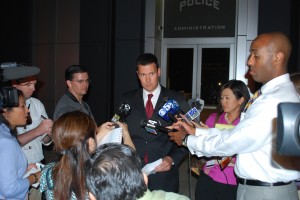 Foster parents arrested
Campbell's foster parents, Louis Ross and his pregnant fiancee Jennifer Campbell, are arrested on suspicion of murder. The boy's body has not been recovered. High profile Oakland attorney John Burris, who has been working with the couple as an advisor, says they underwent questioning today and that the arrests were unexpected.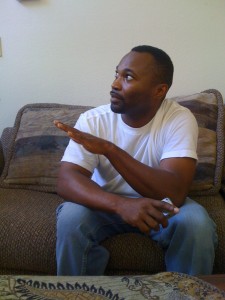 Foster parents released, no charges filed
The Alameda County District Attorney's office cancels an arraignment hearing for Louis Ross (left), citing insufficient evidence. The OPD releases photographs and videos of Campbell taken at a Fremont Wal-Mart before he went missing. Investigators now believe Hasanni never went to Shuz of Rockridge, the College Avenue business where Ross says the boy disappeared. Police officials will continue to investigate the whereabouts of the boy, and may re-arrest the couple, said Oakland Police chief Howard Jordan.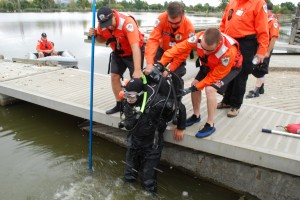 Volunteer divers search Lake Elizabeth for clues
Nearly 100 volunteers search the shores of the 88-acre lake, and a few dive into the lake itself. San Jose Search and Rescue, a nonprofit rescue response team, handles the logistics of the search, which was organized by frequent Campbell rally organizer Sherri-Lyn Miller. Campbell's 16-year-old aunt, Trinity Campbell, attends the search, but the boy's foster parents are not present.
Three months later, a tiny crowd holds vigil
Only five people attend an evening vigil at College Avenue Presbyterian Church. Speaking to television crews, they call for renewed attention to the search for the boy, who would have celebrated his sixth birthday on September 26. Richmond resident Celina Carleton, who says she attended high school with Jennifer Campbell, says she is not discouraged. "Unfortunately there's only a few of us that have stuck around, but I'm not giving up."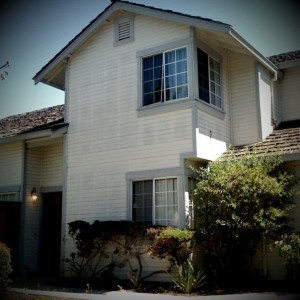 Foster parents leave Fremont home
The Oakland Tribune reports the foster parents have moved out of the Fremont home they rented (left). From the Trib: "[Louis] Ross reportedly has moved to Arizona. Pamela Clarke, Jennifer Campbell's mother, said she does not know where her daughter is living or if the couple is together … Sherri-Lyn Miller, who has organized searches for the now-6-year-old boy for six months, said the couple split up after the birth of their baby girl in late November. Miller has not had contact with them in many months."
Aug. 10 '09
Aug. 11
Aug. 12
Aug. 17
Aug. 28
Sept. 1
Sept. 5
Nov. 10
Feb. 2 '10